Hodgson Part 061, Valve Spring Retainers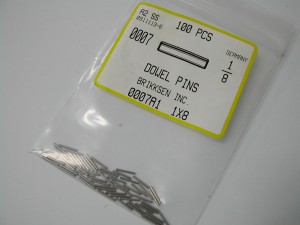 Once again my laziness shows through. Instead of making these retainers from scratch, I started with some 1mm stainless dowel pins from McMaster-Carr.
P/N 91585A003 was 8mm long and made from 18-8 stainless. The only thing left to do to these pins was to shorten them to 0.245″ long.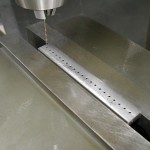 I milled a scrap piece of steel to 0.245″ thick and drilled a series of 0.046″ holes down the center.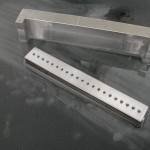 From a scrap piece of aluminum, I made a cap that would apply pressure to the top of the pins while pushing the steel guide across a piece of 320 grit paper on my surface plate.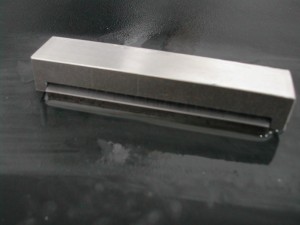 Here's the grinding operation in progress. I flipped the guide and the pins over a few times while grinding to remove roughly equal amounts from both ends of the pins.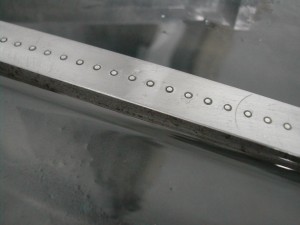 After about 5 minutes of grinding with the 320 paper, I switched to some 600 grit paper for a few strokes on each end to finish the pins off.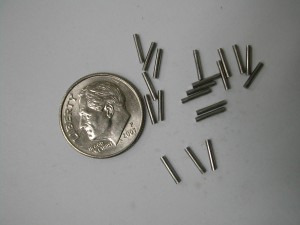 Here are the finished valve spring retainer pins. Now I just hope I don't loose these miniature things before I'm ready to assemble the heads!
Disclaimer and License
All material, including the CAD drawings, relating to the construction of the Hodgson Radial presented on this site is free to use any way you see fit. However, no guarantees are made regarding the accuracy or correctness of the material presented here.