I took my vacation in 2010 in Maine learning to timberframe at the Fox Maple School of Timberframing. It was great.
Here's the main office at Fox Maple. This was a combination of two class projects, a two-bent saltbox, and a three-bent
high-posted cape built in the Fall 1994 & Spring 1996 workshops.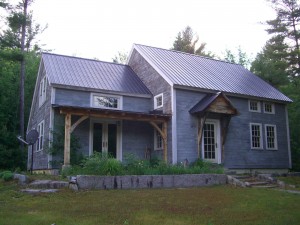 Continue reading →