My name is Tom, and I'm a maker. Like all makers, I like to build things. Tools, machines, machined parts,cars, buildings and furniture, electronics and circuit boards, computer programs…the list goes on. Sometimes I build them out of necessity, like my first car and a controller for my office a/c. Other times I build things upon request, like my wife's garden shed. And often I build things, like the knurling tool, so that I can use them to build something else. A lot of the time though I just build things for fun, which I think is one thing that makes me a maker.
Nowadays I use SolidWorks

to create drawings and models of many of my projects. On this site you can find downloadable CAD drawings I've made and photos of the projects, discussion of design and manufacturing issues, and links to other sites of interest. You can also contact me. To all the other makers out there, I hope you find something of interest here.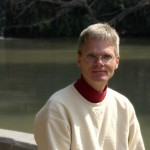 About Me
I've got degrees in mechanical engineering and computer science, but I've been building things since I was just a kid. I learned about engines working on motorcycles and my first car was one I rebuilt to make it run. At age 15 I got my first job working for a little start-up making circuit boards (the owner recently sold that little company for millions). My dad taught me the basics of woodworking and I taught myself machining working at an oilfield machine shop which paid my way through college. Early on I also did a bunch of interesting development work at a turbocharger manufacturer, a food processing machine start-up, and working on engineering projects in school, like the mini-Baja and mini-Formula car competitions.
Over the years I've done a lot of CAD/CAM, designed and built a lot of prototype machinery and testing facilities, designed commercial products (golf), and built several manufacturing facilities. I recently returned from 4 years overseas working in China. But now I'm settled outside of Boston and having a great time working at a research institute at Harvard, on projects that are the most fun and interesting yet.